Hemoglobin Capillary Collection System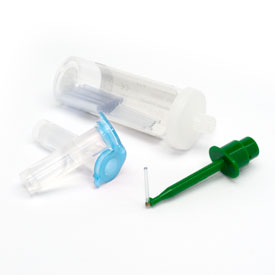 Device to collect, prepare and transport blood samples for HbA1c testing, for use with the VARIANT™ II, VARIANT™ II TURBO and D-10™ HbA1c assays; also validated for the D-10™ Dual Program HbA1c assay (100 tests).
Prepared samples are stable for two weeks at room temperature, four weeks at 2-8° C and four days at 42° C. Samples can be analyzed immediately after blood collection. Sample volume sufficient to perform duplicate tests.